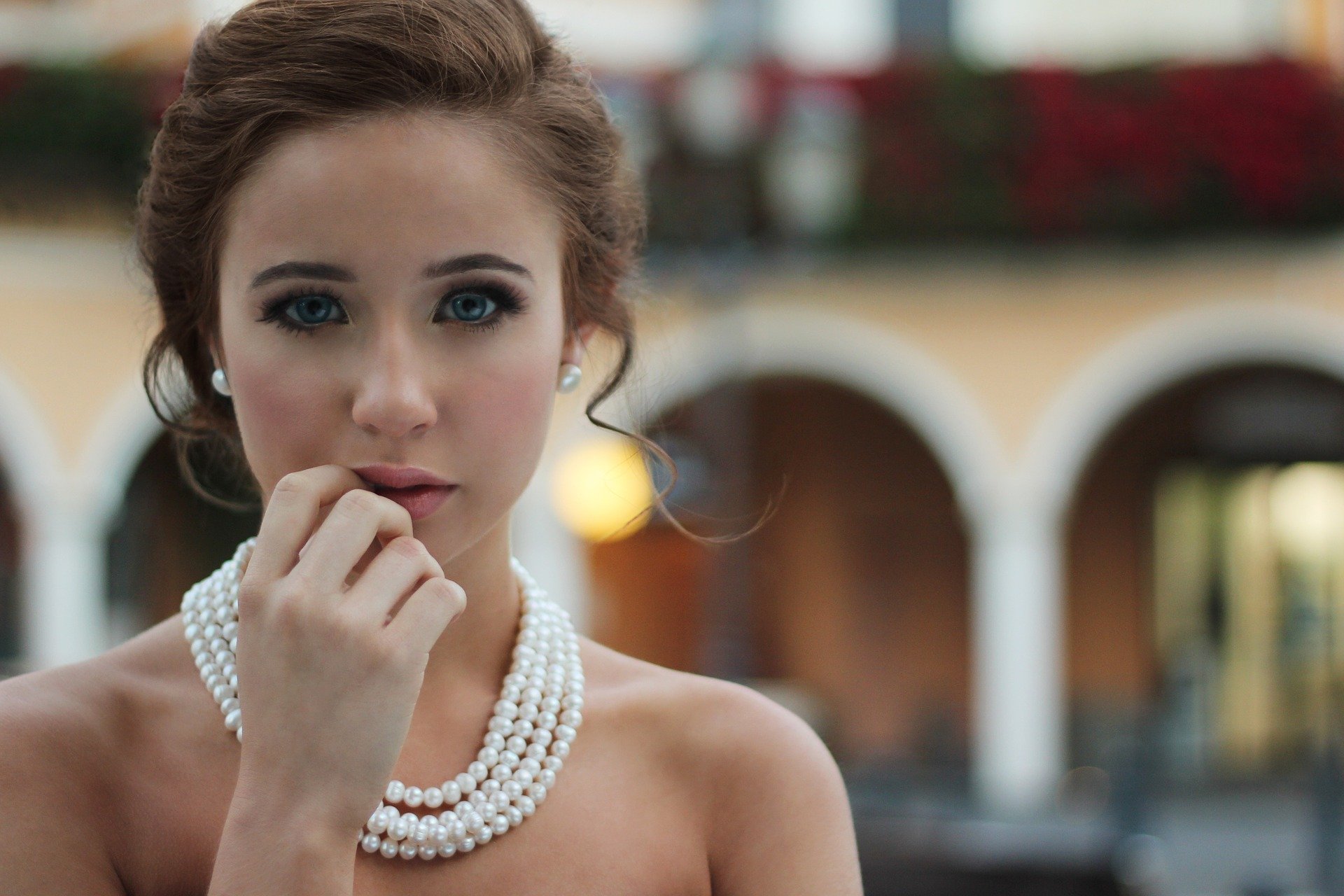 Different types of jewelry can complement and accentuate your natural features if you know what you're doing. A few tricks can easily give you a natural boost of confidence when you need it the most!
Here are three tips that will help you learn how to wear jewelry to enhance your look.
Put the Right Ring on It
Rings can be played in lots of ways to create many optical illusions when it comes to hand and finger features.
For small hands, keep jewels and bobbles small as not to overwhelm. Oval and pear-shaped designs can elongate fingers. Thin-banded rings will lengthen as well, so look for something light like one of these CZ rings.
For those with what they consider bigger hands or fingers, you can go crazy with big stones or large designs. Have fun, because the bigger, the better!
Earrings to Fit Your Features
Whether your face is a heart shape, pear shape, square, or oval, different earrings can help alter your appearance and highlight all the best features. How can you wear jewelry to do this?
Those with round faces may want to elongate their look, meaning that dangling earrings are the best for giving the illusion of a longer face. Alternatively, if you possess a long oblong face, studs and earrings of short or medium length will stop the eyes higher up, thusly creating a nice divide at your cheeks.
For a less round face shape looking more of a square, round shapes are the way to go! Hoop earrings or rounded stud designs may soften natural sharp angles.
Heart-shaped women will want earrings that have opposite measurements from their face, which are wide in the forehead and come to a point at the chin. This means that teardrop earrings will create a most harmonious balance.
A Color Match for Everyone
It may be common for people to match their makeup to their skin tones, but why not jewelry too? Rose gold looks good on nearly every skin tone. Conversely, those with neutral skin tones may gravitate towards anything.
But what if you definitively possess a pale or warm skin tone? Knowing how to choose jewelry that flatters your skin tone can be a real game-changer.
Working With Warm Skin Tones
Gold jewelry makes warm skin tones glow, as does jewelry made from any yellow metal. Jewelry made from bronze and brass materials are creative alternatives to traditional gold.
Color-wise, reds and yellows are the way to go for warm skin tones. These colors are complementary enhancers instead of colors that might wash away your natural radiance.
To Compliment Pale Skin
People with pale skin may be drawn to more silver or white metal jewelry.
But having pale skin doesn't mean that you should shy away from bright colors. Think deep greens, fluorescent blues, or purple of any shade to give any look the most flattering shimmering effect.
Try a fun designed silver ring to bring out your best, like this silver ring with aquamarine and amethyst stones!
Knowing How to Wear Jewelry Makes a Difference
There's nothing more fun than experimenting with your look, and while we offer plenty of tips for this, small adjustments with jewelry are the best inexpensive way to do so. Understanding how to wear jewelry to enhance your look can give any stylish the boost it needs, and your confidence as well! Keeping these guidelines in mind, get in the mood to update your closet.
For more tips to help you enhance your look, head over to our style section! And don't forget to bookmark us if you'd like to stay up to date with beauty, fashion, lifestyle trends, and more.