Instead of going to an overbooked venue, bar or club on New Year's Eve, impress all of your friends by throwing an amazing bash at your place. As long as you are prepared with fun décor, great snacks and lots of bubbly, your event will be an absolute hit with all of your guests. Here are some simple tips to help you throw a fabulous party and start the new year off right.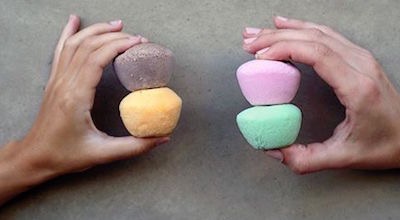 Break Out The Confetti
Make your party feel like a real celebration by having lots and lots of confetti ready to explode at the stroke of midnight. You can make your own confetti poppers for guests to use during the final countdown, or you could store confetti in a container so that they can grab a handful and throw it in the air. If you want to really go above and beyond when it comes to confetti, make your own out of strips of colorful paper. Get your guests to write their favorite memories of the past year, along with wishes and resolutions for the new year on the strips of paper — when you toss that confetti at midnight, you will honor the end of a good year and the beginning of an even better one.
Set Out The Treats
Put out sweeter fare that suits the celebratory mood, so look for desserts that are fun, colorful and festive like mochi ice cream. Mochi ice cream is a sphere of rich and velvety ice cream covered in a smooth layer of sweetened rice dough. Before you pick up this cold snack at your closest grocery store, go to MyMo Mochi's website to discover new flavors of mochi ice cream like exotic green tea or decadent double chocolate. You can arrange a platter of the mochi ice cream balls in different colors and flavors to look like confetti — strawberry, mint chocolate and mango mochi ice cream will look especially festive together. You can also whip up some edible glitter and sprinkle it all over the desserts to give them some extra sparkle.
Bring On The Bubbly
If you don't want to spend all of your money on expensive Champagne, other sparkling wines and ciders work as replacements. Make sure to set out garnishes and ingredients like decorative ice, chilled raspberries, edible flowers and fruity liqueurs — cherry, pomegranate and black current liqueurs will pair best with white sparkling wine. Remember, it is always thoughtful to buy non-alcoholic options for designated drivers and pregnant women, along with guests who don't feel like drinking.
If you plan for your party to have lots of confetti, festive treats and bottles of bubbly, your guests are sure to have a fabulous New Year's Eve. Your friends won't forget the night they had — and technically the morning they had — celebrating all the great things that happened, and all of the great things that are yet to come.