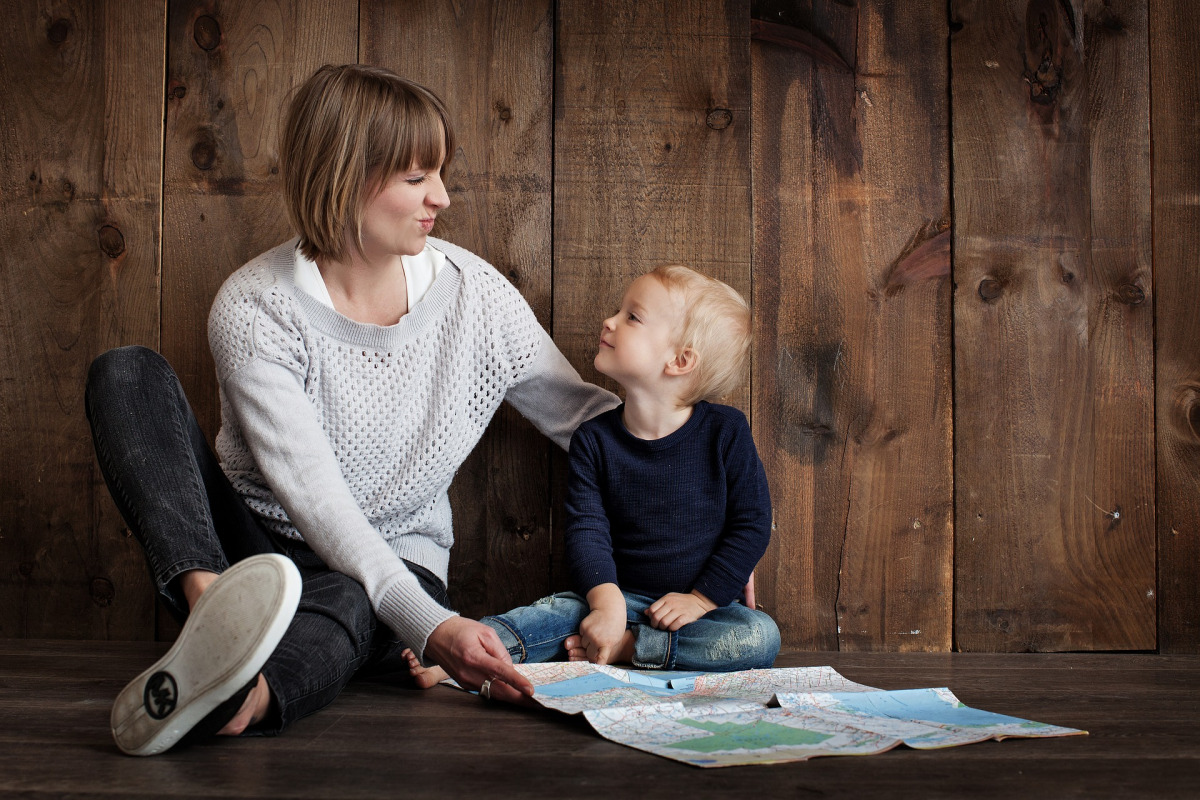 Let's face it, mom's never get a day off.  The situation is so bad that it is unfair to insinuate that stay-at-home moms don't work.  The reality is that unless your family has a few hundred million in the bank we need to work overtime to keep the family running smoothly.
One place where this can be seen is family finances as it seems like there is never enough cash to go around.  Think about it, balancing the checkbook is a constant struggle and you never know when the dental work for the kids or catalytic converter replacement cost will break the bank.  As such, here are four ways for a working mom to make extra cash.  Follow these tips if you want to take advantage of some chances to help your family reach true financial independence.
1)      Read All About It
While it seems like you never have enough time, or money, one of the 'easiest' ways to generate some extra cash is to start a blog.  One reason is that setting up a website has never been easier than before and if your blog is about something which you are passionate about, then you are basically turning your hobby into a revenue stream.
However, don't get fooled into thinking that you will be able to retire as soon as your blog goes live.  The reality is that it will take time to build up an audience and you will probably need invest some time to learn about the importance of SEO (Search Engine Optimization) and other content creation tools to help drive traffic in your direction.
Here is the upside, once you get your blogged locked in, the doors open on other ways to make money.  These include subscriptions or even affiliate marketing.
2)      Become an Affiliated Marketer
The internet has changed the way we live.  As mentioned, you can use your blog to make money and of the ways to make this happen is via affiliate marketing – or more specifically the commissions from these advertisements.
How does this work?  Basically, you sign up to have sponsored advertisements on your blog.  One place to start is Google AdSense as they are the internet.  What is best about this set up is that you can write about the topics you love and Google will pay you for the ads they place on you site.
Then, every time someone clicks on the add you will get a commission.  Yes, we are counting pennies or even fractions of a penny but it all adds up when it comes to getting some extra cash for your family.
Another plus is that all the activities you do to help drive traffic to your site will generate in higher commissions from the advertisements on your site – talk about a win-win!
Besides Google, other options include Amazon, Rakuten, LinkShare, and Clickbank among others.
3)      Let's Get Virtual
Another way for moms to make some extra cash is to work as a virtual assistant – not Alexa or Siri but someone who remotely helps business people with everyday tasks.  This is something that you can do during the days when the kids are at school or in the evenings when everyone has gone to bed.  Sure, it might sound like extra work but usual assignments are quick research tasks, email customer service, posting articles.  As such, it is a great way to turn a bit of free time into money.
One way to start as a virtual assistant is to set up a profile on a site such as Upwork or Toptal.  From there you can apply for 'jobs' that interest you and in some cases, you can even find clients who will give you continuous work – the holy grail of freelancing.
4)      Sell Stuff
Remember the old days when we had to share the same clothes with our older siblings.  Maybe I am dating myself but there was something great about concept of hand-me-downs as it was a great way to reuse expensive clothes, thus saving mom and dad money.
While today's kids normally eschew hand-me-downs, you can still make money for your old stuff by selling it.  Now, I am not talking about boring, old garage sales.  Instead, you can put your stuff on auction sites or even thredUP or Etsy.  They even have sites to sell old books and digitized prints of old family photos.
The lesson here is not to think of your old things as clutter but as opportunities to make some money.  So, go up to your attic or out into your garage and clean it out.  As the saying one [mom's] trash is another's treasure.