The beauty industry is an ever-evolving hub of new ideas, gadgets and techniques developed with the time- and beauty-conscious consumer in mind. Leaders in the industry are working around the clock to provide innovative and accessible beauty enhancing products showing everyone how to put their best face forward. Say goodbye to the days of spending precious time at the mirror with awkward eyelash curlers, because lash lifts and brow enhancements have replaced these cumbersome contraptions, offering the recipient a semi-permanent eyelash curl without daily maintenance.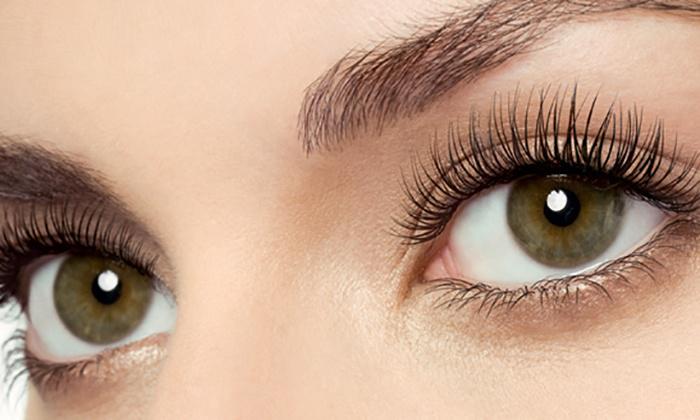 Lash Lift 101
Good lash lifts require excellent beauty products in order to achieve both quality and long lasting effects. It may sound obvious, but a lash lift and beauty products go hand-in-hand, and you can't ensure the quality of a lash lift without first ensuring that you buy beauty products that have been developed, tested and certified for use on eyelashes with well-trained professionals.
Products make up only one part of the lash lift equation though. A professional lift cannot be accomplished without the expertise of high-quality salon professionals, and because of this, proper training is key. Each beauty treatment involves the use of federally and internationally regulated products and procedures which require specialized training focusing on safety.
1.) Learn and Succeed
Look for certification from a well-respected beauty facility

Seek out a beauty facility that offers specialized training in lash and brow enhancements

Pick a course that focuses on the lash lift system, lash tinting and extensions

Diversify your knowledge by learning brow shaping and pigmentation
2.) Beauty Rock-star
An aesthetic professional's success relies heavily on staying up-to-date and skilled in the latest beauty trends and procedures, as well as the needs of members of the community. Certified professionals working with lash lift and brow enhancement procedures provide more than cosmetic solutions for their clients – these professionals also fulfill needs in the medical community for individuals living effects of hair loss, hyper-pigmentation and scar tissue.
3.) Observe and Be Strategic
Beauty trends come and go with promises to deliver younger, brighter and tighter. Unlike the flimsy trends of frosted tips and purple lipstick, full, thick lashes and brows are here to stay. Iconic beauties like Cara DeLevigne have brought the focus back to perfectly thick, shaped brows as the cornerstone of beauty. Becoming an expert on beauty statements in the fashion and movie industry allows salon professionals the opportunity to market highly popularized looks to their client base while maintaining a cutting-edge image, so seeking current, proper training is key because new techniques come with new challenges.
Delivering innovative, skilled beauty enhancements requires not only a well trained aesthetic professional, but good lash lifts require excellent beauty products to be successful. An engagement and curiosity in current fashion trends also goes a long way in this industry. With the right combination of training from a well-respected authority and access to the best products in the beauty industry, the best possible lash lift is yours to offer.