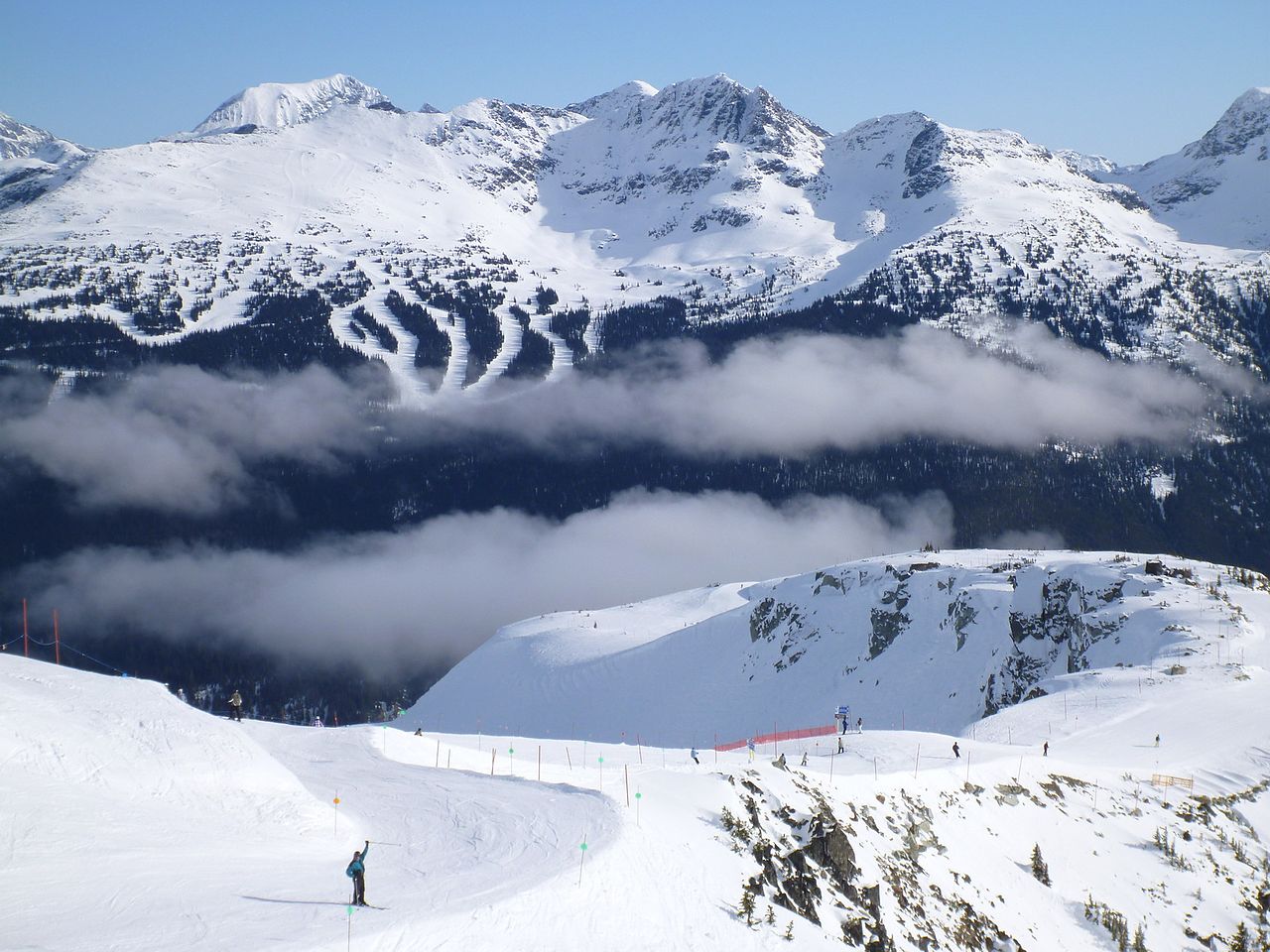 There are some places you can visit that are great for a winter getaway. There is the beautiful snow that creates the perfect environment for winter recreation including: skiing, snowboarding, snowmobiling and sledding. There are also beautiful chalets with built in fireplaces that allow you to snuggle up with your loved ones during the cold nights.
There are also places you can visit that are ideal summer excursions. There is a chance to get right into nature with great hiking and climbing, bike riding, fishing, hunting, and fresh air everywhere you take a breath.
Finally, there are places you can visit with spectacular views and breathtaking scenery, a great atmosphere, top quality resorts, and great restaurants that serve the best international cuisine.
When you are choosing a destination, you will often have to decide upon which amenities you want because there are so few places that can deliver all of them. Of the few places, perhaps the one you should consider first is Whistler, located in British Columbia on the west coast of Canada. When you look into this ideal vacation destination, remember that there are always places to stay here. You can choose a ski lodge, resort, or one of the many gorgeous Whistler cabins for rent.
Whistler, one of North America's Top Resort Destinations
Whistler is actually the site of two magnificent mountains Whistler and Blackcomb with elevations of more than 7,000 feet and the surrounding areas including Whistler Village, that total 8,171 acres creating the largest resort area in all of North America. The mountains have a huge vertical drop of 4,800, and dozens of trails. Whistler is a globally famous resort are and became even more famous when it hosted the alpine skiing and bobsledding events of the 2010 Vancouver Winter Olympics, but even before this immense attention, it was world renowned. Because of the myriad of activities to do and the pure air at Whistler you will also find that it is also a vacation that is great for your health.
Finding Whistler
Getting to Whistler is easy and visitors will come through beautiful Vancouver to get here. Whistler is 18 miles or a ninety minute drive north of Vancouver and you can get here by plane, car, train or bus. The road is perhaps the best choice because the sights of the Canadian wilderness along the Sea to Sky Highway (Highway 99), prepare you for the magnificence you will experience when you arrive. But there is also the Whistler Seaplane that flies from Vancouver to the mountain. The flight will take you over glaciers, mountain peaks, dense forests, and alpine meadows.
Whistler in the Winter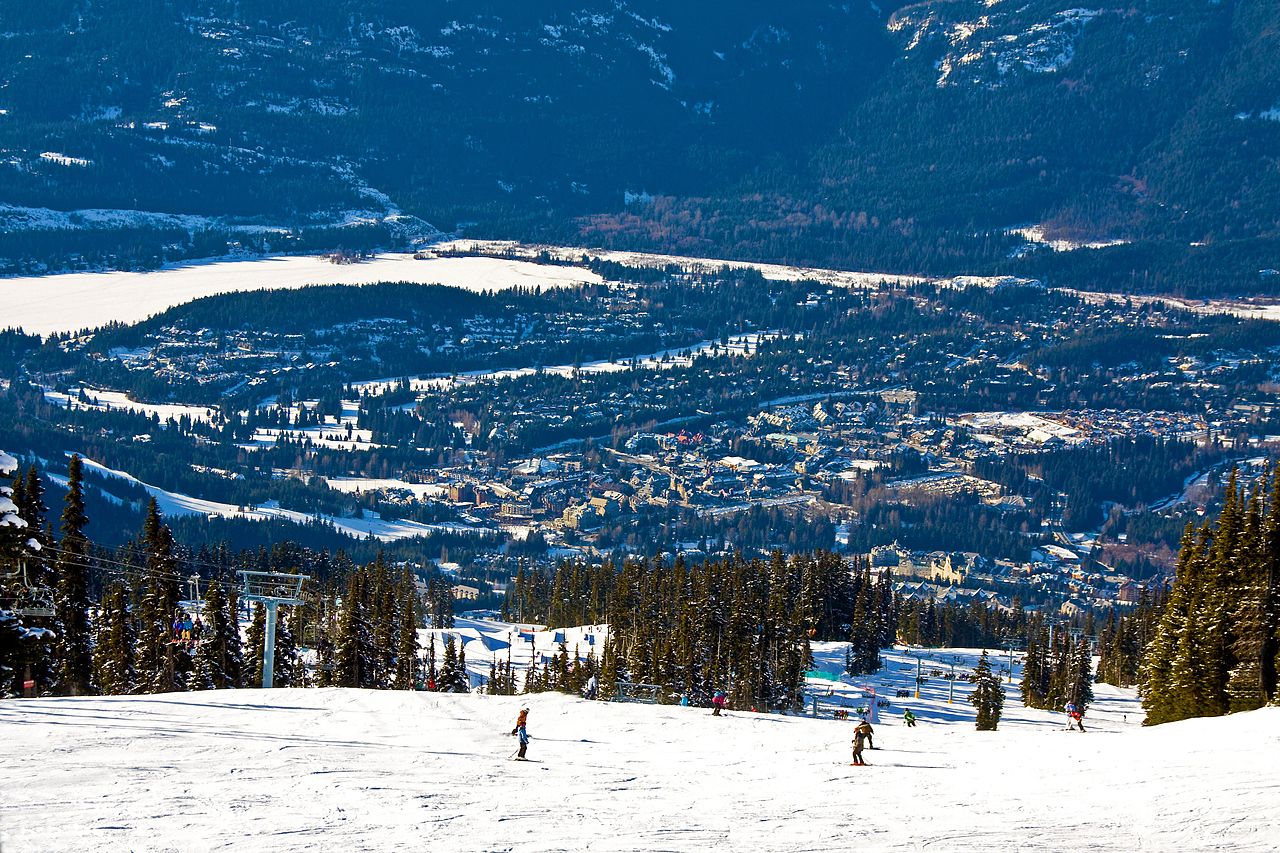 Whistler is an incomparable winter destination that offers those looking for winter sports an incredible variety of options that includes terrain from gentle slopes and wide groomed cruisers to tree skiing, couloirs, steep alpine bowls, and terrain parks. The mountains offer more than 200 trails (with the longest trail being 7 miles), 1 Superpipe, 1 Snow Cross Track, 5 parks, 36 lifts comprising thousands of acres of ski-able terrain.
With this vast variety of options, the mountains accommodate all types and ages of skiers and snowboarders, from first-timers to extreme riders. The less experienced have a choice of trails at all elevations while more experienced skiers have an option to ski open bowls at higher elevations.
One day on the slopes of Whistler will get you to understand why it is a world renowned ski destination.
Whistler in the Summer
Whistler's spectacular mountains and surroundings are not just ideal for winter activities, they also excel at providing memorable warm weather fun which starts when the snow metls. The same mountain trails that offer great excitement when you ski down the slopes become some of North America's best mountain bike trails. In fact there are international mountain biking competitions that host some of the world's best, held at Whistler.
Hang Gliding and Zip Lining – There is also hang gliding and zip lining which allows the most adventurous among us to soar between mountains and over valleys on some of the highest, longest, and fastest paths anywhere.
Hiking – How about hiking through miles of lush evergreen forests along crystal clear lakes and below the snow-capped Whistler and Blackcomb mountains? You have access to hundreds of trails that run at any elevation and for many miles. Hikers can camp out in the many parks and experience all of this at their leisure.
Biking: The trails at Whistler are perfect for mountain biking and you can spend many days exploring them all. In fact that are many mountain biking tours that are available during the summers on the mountains. Bikes and all of the safety equipment is available so no need to pack your own.
Fishing – Fishing opportunities at Whistler attract professionals and amateurs from all over seeking to catch the abundant variety of fish in the lakes scattered throughout Whistler. Each has trails providing easy access and are open year round for fishing. The majority have public docks where you can cast a line and many allow you to take a boat out. These lakes are maintained by the parks service and each is stocked each season so you are sure to catch plenty. And for first timers, there is a staff on hand to offer expert advice and support to catch the local fish which include salmon and sturgeon.
Skiing – Whistler has the longest snow eking season in North America so there is a great chance that when you go to the mountain you can ski and enjoy other snow sports.
Water Sports – There are plenty of water sports for you and the family at Whistler. They include: white water rafting, kayaking and boating on the many lakes. You can decide to spend a few hours, a day or several days on the water.
Also, all year round there are great restaurants for any price range, and that serve all types of cuisine from local food to international delicacies. So come alone or with a large group and everyone is sure to have a fantastic time.
To have a memorable experience any time of ear, head to Canada's best year round resort destination, Whistler.